The Torah Im Derech Eretz Society
A community of practitioners of Torah Im Derech Eretz
Tuesday, June 26, 2018
As we head into Shabbos Parshas Balak, 25 bochurim and kollel yungerleit are incarcerated in military prison for the sole crime of refusing to join the IDF.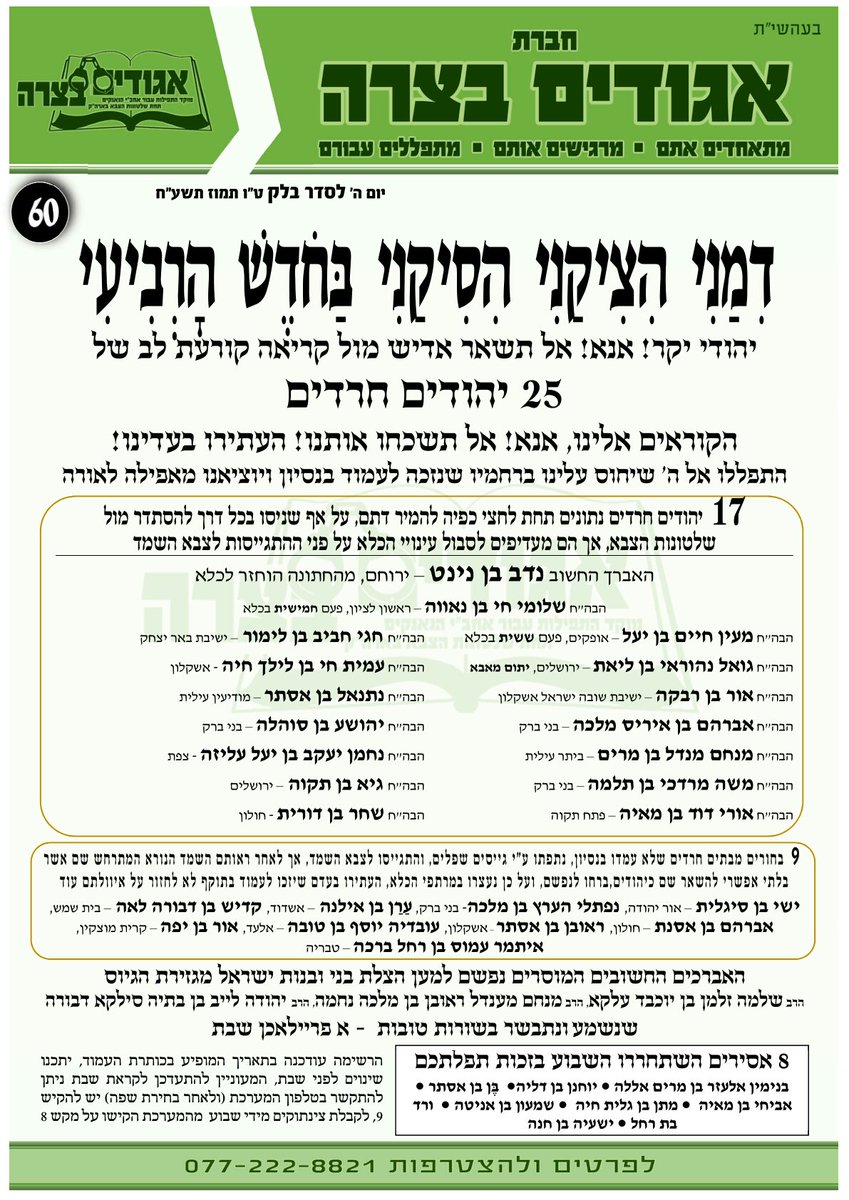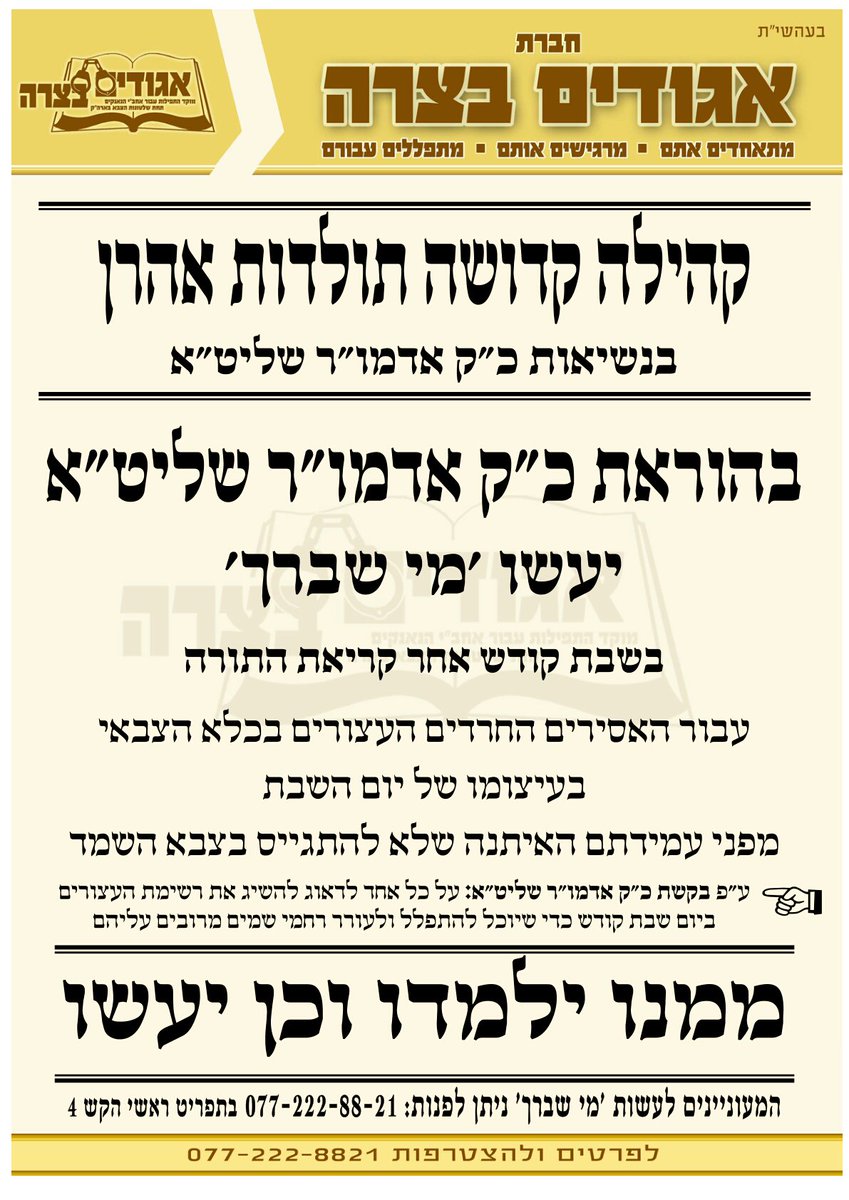 Sunday, June 10, 2018
R' Chaim Kanievsky on saying the prayer for rain and dew in Eretz Yisroel: "Each according to the custom of his forefathers."
תשובת מרן שר התורה הגרח"ק שליט"א על אמירת מוריד הטל ושמירת שאר מנהגי אשכנז בארץ ישראל, מפי נאמן ביתו הגדול הרה"ג ר' גדליהו הוניגסברג, הבוקר כ"ז בסיון תשע"ח:
"כל אחד לפי מנהג אבותיו"